What is Ulla?
Ulla is a smart gadget that can be attached to a water bottle of any shape, size, and material in order to remind you to hydrate. The smart sensors remind you to drink water at least once per hour. Hydration is extremely important and it boosts metabolism, productivity, and skin health.
What are the benefits of Ulla?
With Ulla, you can drink three times more water, get healthier, have more energy, and avoid headaches. Ulla will be your personal hydration coach.
Reminds you to hydrate if you forget
Blinks before dehydration kicks in
Tracks when you drink
Fits on any water bottle
Fully automated
How do NeoRhythm and Ulla fit together?
Hydration is key to successful PEMF therapy. The energy transfers more easily in a well-hydrated body. Although PEMF can help with creating a healthy environment for new cells, it cannot properly function in a body that doesn't have the right nutrition and hydration level. That is why one of the most important things we recommend when using NeoRhythm devices is to drink 2-3dl of water before and after use, with an exception for when you're just going to bed. Ulla can keep track of that for you.
Specifications
Compatibility
Ulla fits on bottles of all sizes, shapes and materials
Battery type
CR2032 coin cell
Material
BPA-Free PolyPropylene
Working temp.
0°C to +70°C
Core
Low power Microcontroller
High precision 3-axis accelerometer
In the box
Ulla – Hydration Reminder
Check out our bestseller
NeoRhythm
Highly efficient PEMF device, suitable for all daily activities. The design supports relaxation, focus, different meditation practices, and deep restorative sleep.
Check it out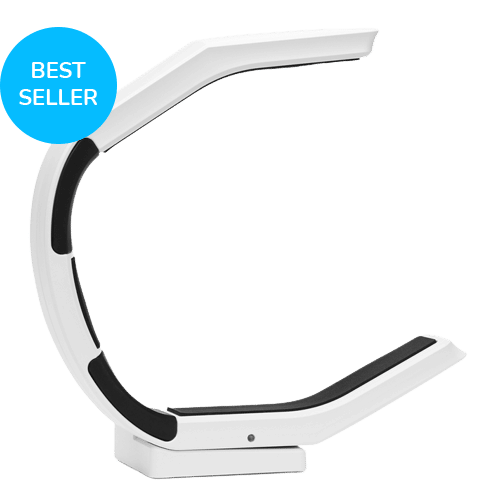 What our customers are saying about NeoRhythm