TOP 1% CROWDFUNDING
CAMPAIGN ON INDIEGOGO
12K+ FOLLOWERS ON ALL
SOCIAL MEDIA PLATFORMS
CHOSEN AMONG THE TOP 4
WEARABLE HEALTHCARE INNOVATIONS IN 2021 BY THE INNOVATION WORLD CUP SERIES
OVER 25K
SATISFIED CUSTOMERS
SOLD TO 117
COUNTRIES WORLDWIDE
Omnipemf was created back in 2016 by three founding members: Marko Kadunc (CEO), Janez Decman (CFO), and Leon Herman (Co-owner). In collaboration with a team of experts in several fields and a research team headed by Dr. Igor Jerman, the first product NeoRhythm was born. Backed by science, with a timeless design tailored to fit any head size, NeoRhythm rapidly spread all over the world as one of the best portable PEMF (Pulsed electromagnetic field) devices on the market.
Omnipemf is active in developing wellness and medical devices using the non-invasivemagnetic method to target specific areas of the brain and help them with sleep, relaxation, meditation, enhancement of mental capacity, and pain control.
The long-term vision of Omnipemf is to become the reference point for life quality improvement with the usage of PEMF technology.
The motto "Enjoy better living" encompasses what Omnipemf is truly about: making the lives of thousands of people all around the world better. And we have been successful in achieving that repeatedly.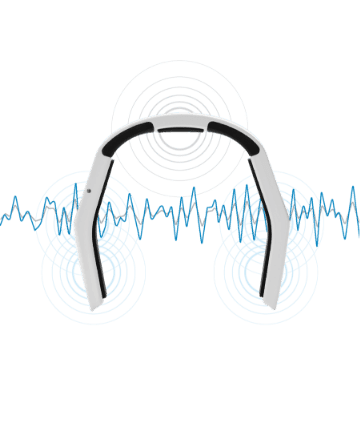 Our goal is to develop new products by integrating our clients in the development of the new products. With several new innovative products in production, immense growth is expected. We're looking forward to the new challenges.
BIG TECHNOLOGY IN SMALL DEVICES
We know how to fit big technology into small wearable devices that are available for regular use to practically everyone.
A team of experts
MDCN Technologies, Inc. is an innovator company with offices in both US and Europe. Its' research and support activities are all over the world. Over the years, we have assembled an ambitious team of 15+ experts in various fields.
Join our pemf stimulation development program
We are open to cooperation with research organizations and technology companies that fit in our scope. Our development program allows you to contribute to the future of PEMF science through testing new technologies, shaping ideas, collecting specific measurements, and sharing feedback. Over three years, we have assembled an ambitious team of experts in electromagnetic science and technology to create new solutions in the field of PEMF devices. Our collaboration produces new, creative ways to implement PEMF in our lives with our common goal of improving everyone's quality of life. 
Visit the Neopemf website for more information on how to modify low-intensity PEMF devices, hardware and software.
Visit Neopemf
A multidisciplinary board of advisers
We have invited prominent experts in the fields of electromagnetic science, neuroscience, and technology to work with us. Together, we develop new ideas and solutions in the field of PEMF devices. Our common goal is to improve the quality of life for all.