Advice for those who love experimentation
Since every human organism is unique, the concluded efficient frequencies only correspond to a median. For every individual, the optimally effective frequency may vary. The frequencies also differ within the same individual at a different time (biorhythm, more or less stressful days, personal issues, etc). Therefore, we advise you to experiment with neighboring frequencies if the suggested, median one does not satisfy you. If you are struggling with anxiety, you may want to try the 8 Hz first. And if you are not completely satisfied, use the lower or higher (9 Hz or 7 Hz) frequencies.
Secondly, sometimes the efficiency is heightened with a higher or lower harmonic. This simply means to use a frequency that is half of the chosen frequency (first subharmonic). Or, the one that is twice or four times higher (first and third harmonic). If there is an acute issue (like a panic attack or anxiety outbreak), you may first use a third harmonic (e.g. 32 Hz) for five minutes. Then turn to the first harmonic (in this case 16 Hz) for another 5 – 10 minutes, and finish with the basic (e.g: 8Hz) frequency (for 30 minutes or so). If you want to deepen the relaxation, you may turn even to the first subharmonic, in our example, with 4 Hz, after 15 minutes.
Frequencies
Higher Frequencies
Frequencies supporting meditation towards well-being
48 Hz or 50.57 Hz
These frequencies were found to support meditation states that counteract depression. It may also help with other issues, like musculoskeletal problems (e.g. tightened tendons, muscles, etc.); helping with eye problems (like conjunctivitis, blood circulation, even glaucoma); heart problems, regeneration of tissue, improve cerebral blood flow in stroke patients, may enhance alpha waves in the brain (subharmonic effect), but diminish delta and theta (too deep relaxation, sleep. Application around testis may increase the production of testosterone, (Pawluk K.)). Position: for meditation combatting depression and enhancing wakefulness, top of the head or forehead orientation. For eye problems, the forehead orientation. Also, for the regeneration of tissue, lay the NeoRhythm device over the afflicted body part. For well-being meditation counteracting depression, you could try the position on the solar plexus (5 inches (12 cm) above the navel).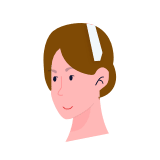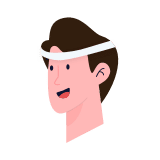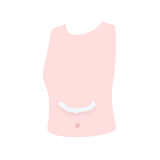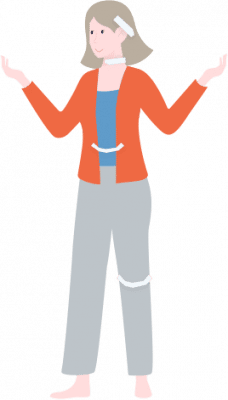 Intensity
Human organisms have variable sensitivity to magnetic fields. On one extreme, we have so-called electromagnetically hypersensitive persons who possess high sensitivity even to low-intensity fields. Usually, these EM fields are of a very high frequency (microwave region) and unrepeatable (chaotic) pulses of intensity. On the other hand, we have a part of the population that may be predominantly insensitive to the magnetic field treatment. Both extremes and the golden mean may, however, profit from highly regular pulsed magnetic pulses offered by the NeoRhythm device. A rhythmic pulsing of the magnetic field may calm and support a hypersensitive person; on the other hand, through a prolonged application, it may provoke the needed and wished changes in a weakly sensitive organism.
Since the sensitivities vary, we prepared three different intensities, whereby you can begin experimenting. They are 0.25 mT, 0.5 mT and 2.5 mT, respectively. These are the intensities on the head or elsewhere where the direct contact between the skin and the device is established. If there is a need to experiment even with lower intensities, you may ever move the device further away from the body. Then look for optimal effects at the chosen frequency or program. With the experimenting, you must take into account that the intensity falls with the square of the distance. In practice, it means that even with the highest intensity (2.5 mT), it becomes as low as the geomagnetic field at a distance of only 6 cm. And one hundred times lower (2.5 µT) than the lowest NeoRhythm intensity (0.25 mT = 250 µT) at the distance of 150 cm.
For instance, if somebody uses the program for sleep enhancement, it can irritate him/her when having the device just below the head. Therefore he/she may put the device at the edge of the bed. If it is 30 cm away and the intensity of the magnetic field flux on the device is 2.5 mT. While the pulsed magnetic flux influencing the head will amount only to 0.18% i.e. to 0.0045 mT (4.5 µT). Since the geomagnetic field (although largely static, not so dynamic as the PEMF produced by the NeoRhythm device) has an average intensity of 25 µT to 65 µ, the applied PEMF sleep-inducing field should be of a sufficiently modest power to disable irritating effects. Also, at the same time capable of provoking sleep by its resonant rhythmic pulsing with highly sensitive persons.
Therefore, with the Neorhythm device, you may play with a large number of intensities from practically zero-field up to 2.5 mT. Three of these intensities are already inbuilt and free to choose from the device itself. The others may be achieved by moving the device away. At the beginning of getting accustomed to your NeoRhythm device, you may begin with the highest intensity, following the programmed application. If you feel a little disturbed or irritated, we would suggest switching to a lower field intensity (either 0.5 mT or 0.25 mT). If you still have a feeling that the device causes irritations, you may try to distance it to half a meter. In other words, distance it from the body and observe the results. If there is no effect, try moving it closer to the body (head). At a certain point that may even vary from day to day or through weeks, you may find your optimal stimulation point.
Disclaimer
NeoRhythm IS NOT A SUBSTITUTE FOR PROFESSIONAL HEALTH CARE OR ADVICE. We are not responsible for any health problems that may result from recommendations, activities, or other information or events you learn or experience through the use of NeoRhythm. For any products or services recommended on this website, you should read carefully all product packaging and instructions you purchase or intend to purchase. You agree that you use NeoRhythm at your own risk. Information provided on this website and the use of any product or service from our website by you DOES NOT create a doctor-patient relationship between you and any of the physicians or health professionals affiliated with our website. Information and statements regarding devices discussed herein have not been evaluated by the Food and Drug Administration and are not intended to diagnose, treat or cure any disease.
NEWSLETTER
Dive into the world of neurostimulation
Sign-up and receive free a e-book. Science can be fun, so check out our A-Z light-hearted yet scientific sleep guide for a better night's sleep.