NeoRhythm eases you into relaxation to help you fall asleep and experience a deeper, more restorative sleep.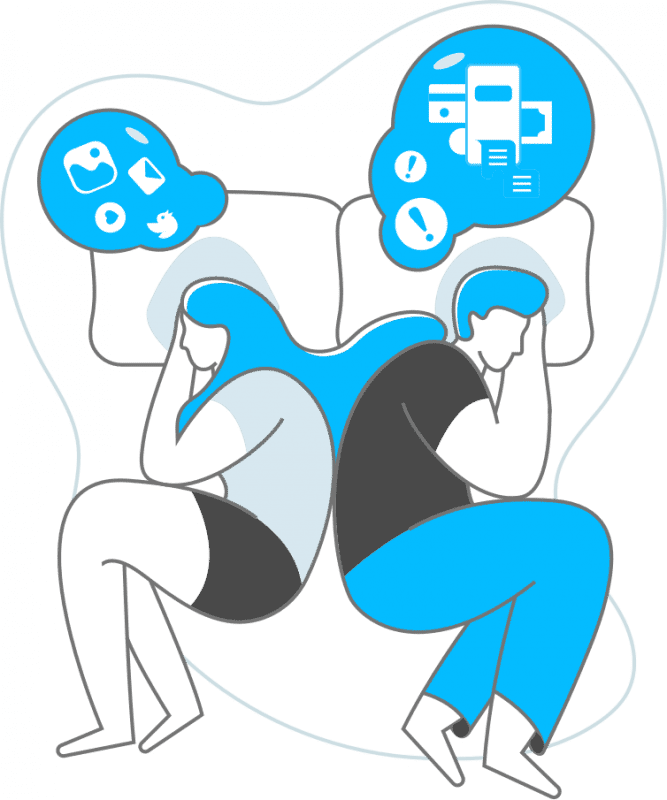 The low-intensity frequencies that NeoRhythm introduces to your brain have a calming, soothing effect. So, you shift into relaxation mode effortlessly and easily progress to a deep, restful sleep. You will wake up refreshed with more energy, less aches, and ready to start your day.
How does NeoRhythm Help You Relax and Fall Asleep?
Every thought you think and everything you do is reflected in your brainwaves with different frequencies – Alpha, Beta, Gamma, Delta, and Theta
NeoRhthym emits magnetic frequencies which are scientifically known to be associated with different states of mind. Your brain synchronizes with the frequencies NeoRhythm introduces; a process called brainwave entrainment (BE) and prompts the brain to attain a similar state. So, when you choose the sleep setting on NeoRhytmn, it relaxes and lulls your brain into a peaceful brainwave state that induces sleep.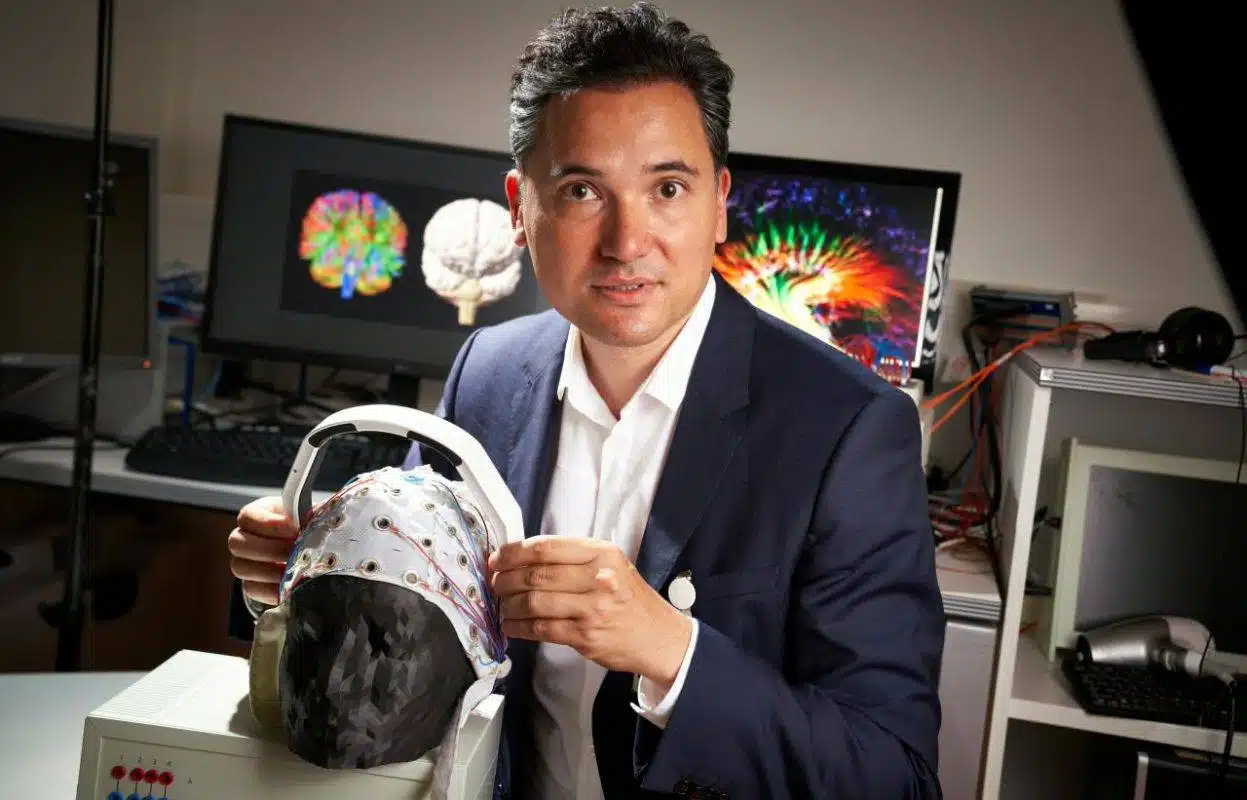 Prof.Dr.med. Surjo R. Soekadar
with an electrode cap and the NeoRhythm device in the laboratory of his "Clinical Neurotechnology" group at the Charité in Berlin.
Independently Tested and Certified
The NeoRhythm device was thoroughly and independently tested in the Charite laboratory in Berlin. The device passed all tests, and the magnetic frequencies (Hz) were found to precisely match the manufacturer's specifications. We take pride in producing a consistently safe and effective product to help you achieve wellness.
IMPROVED COGNITIVE FUNCTION
NeoRhythm's natural frequencies help sharpen and heighten your brain's cognitive function in many areas, including focus and attention.
SUPPORTS RELAXATION
Your mind and body are intricately connected. NeoRhythm PEMF devices send supportive energy to your body signaling your mind and nervous system to sync and shift into relaxation mode.
BETTER SLEEP
NeoRhythm calms and relaxes your brain causing it to produce theta waves that encourage deep, restful sleep. NeoRhythm also helps regulate your body's innate circadian sleeping and waking cycles.
PHYSICAL WELLBEING
Similar to recharging a battery, NeoRhythm PEMF introduces magnetic energy into your body to revitalize and energize it. This extra energy aids your body in becoming stronger and more resilient while easing aches and discomfort.
NeoRhythm can decrease your heart rate in less than ten minutes
Confirmed in a double-blind, placebo-controlled study.
In studies where participants' heart rates were monitored while using NeoRhythm, people had significantly lower heart rates on average after only ten minutes. A calmer, more relaxed heart means a calmer, more relaxed mind and body and a better you.
NeoRhythm is scientifically proven to help you achieve wellness in many areas
The technology and the frequencies in NeoRhythm have been rigorously clinically tested and proven effective and safe making it one of the most effective devices on the market.

60-day Money-back Guarantee
Intuitive gesture control