How do PEMF therapy and NeoRhythm work?
NeoRhythm products send pulsed magnetic energy into the body. These energy waves work with your body's natural magnetic fields to speed recovery and improve well-being. The magnetic fields NeoRhythm introduces work in conjunction with your body's own recovery processes to restore optimal function and increase well-being.
PEMF therapy benefits operate with this entraining, signal-synchronization process to perform the desired actions in the body.
Different brainwaves, different moods.
The brain is an electrochemical organ. Electrical activity emanating from the brain is displayed in the form of brainwaves. Millions of electrical pulses pass between neurons when we work, exercise, relax, or even sleep. There are five categories of these brainwaves, ranging from the most activity to the least activity: gamma, beta, alpha, theta, delta.

DELTA WAVES are slow frequency waves that occur mainly when you sleep. Research has shown that stimulating the brain to produce more delta waves can trigger a slowdown in brain activity that will aid relaxation and sleep. Sometimes, delta waves occur also during dreams or drug-induced dreamlike states, marking a condition when the brain stays active while being disconnected from sensory feelings from the environment.

THETA WAVES are often associated with feelings of calmness and with lower stress. Theta waves are also strong during meditation, prayer, and spiritual awareness. Theta activity is enhanced when you try to memorize new things or retrieve information from your memory.

ALPHA WAVES mainly occur when your mind is not focused on any specific task. They get stronger when you are daydreaming and weaker when you try to focus. Those periods when your thoughts are wandering are vital for being creative, as they give your mind some space to explore memory and join pieces of information in a novel way.

BETA WAVES When the brain is aroused and actively engaged in mental activities, it generates beta waves. Beta stimulation improves mental function, and as a result, physical efficiency. Beta waves are characteristics of a strongly engaged mind. We are mostly in beta during the day when we are mentally active and attentive.

GAMMA WAVES occur when distant parts of the brain fire in a harmonious way, marking the simultaneous processing of complex information which happens when you are performing demanding mental tasks. Stimulating the brain to produce more Gamma waves improves mental clarity and focus.
Influenced areas of PEMF
PEMF works in conjunction with the body's natural recovery processes and it effectively assists them which results in enhanced physical wellbeing, better movement, and relieving of strains. Changing the positions of the devices for up to about an inch and a half (3-4 cm) won't decrease their effectiveness or interfere with their functioning in any significant way.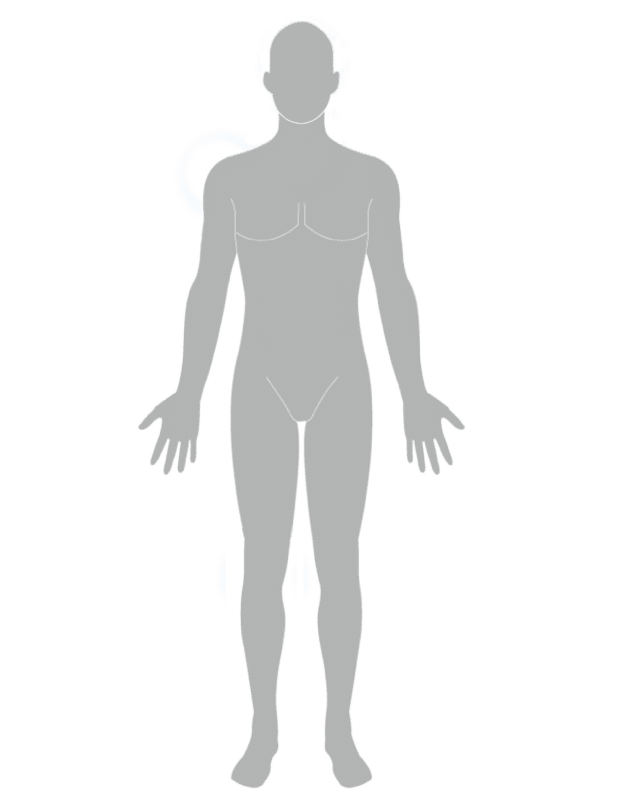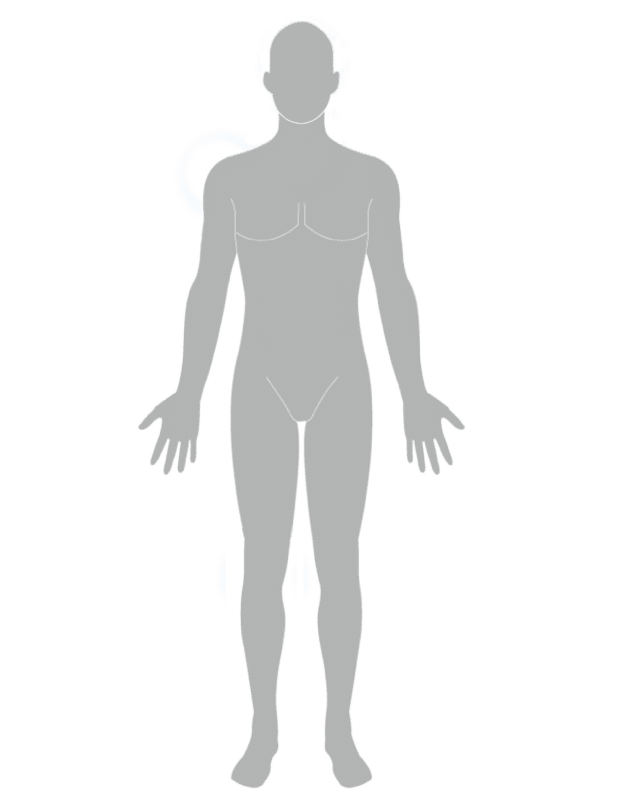 What happens when your brainwaves don't match the task before you?
When you are trying to perform a task and your brainwaves are not in alignment, it can make achieving a successful outcome challenging. For example, you're trying to read about a new benefit plan offered by your work, but you have to keep starting over because you can't concentrate or remember what you just read. It sounds like your brain is experiencing predominantly theta or alpha waves making it hard to focus. When the brain is aroused and actively engaged, it needs to be in a theta brainwave state.
Or, for example, you want to take a break for fifteen minutes during your hectic day and meditate. But when you settle in, you feel jumpy and can't get comfortable or stop thinking about your to-do list for the rest of the day. This sounds like your brain is in a high beta state and needs to calm down to an alpha state.
NeoRhythm can help your brain transition to the desired brain state at the desired time.

The quality of your sleep depends on your brainwaves
Your brainwaves are extremely important during sleep and determine its quality. Sleep is composed of several different stages that can be differentiated from one another by the patterns of brainwave activity that occur during each. Your brain is supposed to cycle through all the stages sequentially about every 90 minutes, then start over again. So, if you don't sleep continuously and don't get to go cycle through each brainwave, your sleep is less restorative to your brain.
NeoRhythm can be used before bedtime to reset or "suggest" any brainwave patterns that are misaligned to calm and ease your brain into a deep, restorative sleep.
How to choose the right PEMF device?
We have prepared an honest comparison among different types of PEMF devices, leaving out the companies respective names. All PEMF devices offer similar benefits, and any claims stating the uniqueness of their PEMF device in its effects must be scientifically confirmed. All frequencies, intensities, positionings of PEMF devices should be backed by science, therefore sufficient studies have to be a part of the offer.
 
 

Competition

 

How to choose the right PEMF device?

NeoRhythm Wearable

NeoRhythm Pad

PAD

Whole BODY MATS

HIGH-INTENSITY PEMF

Multi-Use

Targeted application can help provide local stimulation (affected body part), or assisting you to relax, focus, sleep (brainwave entrainment).

YES

YES

YES

NO

YES

Number of Programs

A bigger range of programs provide greater versatilty of the device.

12

12

up to 10

up to 10

up to 10

Customization

As our bodies react differently to the same frequencies, devices should offer multiple settings based on scienctific evidence.

50 frequencies / 3 intensities

up to 10

up to 10

up to 10

Travel friendly / Portable

(Brainwave) Entrainment is an important feature of PEMF technology, but the design and portability are vital to always having your device with you.

YES

YES

YES

Conditionally

NO

Money-Back Guarantee

Each can react differently to PEMF. If the device doesn't work for you, the seller should process a full-refund of the device.

60-day

60-day

30-day average

30-day average

30-day average

Platform To Ask Other Clients Before You Buy

Offering professional and honest support from medical experts, and a place for clients to interact directly about their experience.

YES, we offer professional support, unedited reviews and a platform to interact with new and old clients.

Some companies offer support, only a few have access to their clients' community.

Material and Care

Breathable, natural, easy care materials.

YES, antibacterial and easy to clean

NO, currently all the materials are non-natural.

Easy To Use

Each PEMF product should have clear instructions and easy to use - minimized buttons, rechargable battery.

YES

YES

NO

NO

NO

Day and Night Usability

The design and material of the device are suitable for daily use as well as while you sleep.

YES

YES

NO

NO

NO

Full Body Application

In come cases, full body treatment is required (e.g. osteoarhritis).

NO

NO

NO

YES

NO

Scientific Research

The intensities, frequencies and applications are proved by clinical or scientific studies.

YES

YES

YES

YES

YES

High/Low Intensity

PEMF can be used in many different ways, it's important to understand what you are looking for.

LOW

LOW

LOW

LOW-HIGHY

HIGH

Safety

Safe frequencies.

YES -
Research

YES-
Research

YES

YES

YES

Waveform differences between PEMF devices

As intensity and frequency, the wave-form affects how PEMFs will interact with body tissues and which mechanisms will be activated at cellular level.

Trapezoidal

Sinus, sawtooth, and square, trapezoidal, rectangular, impulse, triangular, and many other.
NeoRhythm puts advanced, non-invasive wellness technology in your hands
NeoRhythm contains five precisely positioned coils which produce harmless electromagnetic fields that emit energy in waves that your brain will seek to imitate. The strategically placed coils in NeoRhythm work together and individually to offer the largest and most precise stimulation among PEMF devices on the market today.
The measurement of the total magnetic field passing through a given area is called flux. The maximum flux of the Omnipemf devices is well within the safe range but powerful enough to get the desired results. All Omnipemf devices have been tested and approved as safe and effective for home use.
NeoRhythm stimulation frequencies
When using NeoRhythm, you can choose from six general settings depending on how you feel and your goal for that use. Each NeoRhythm setting is expertly tuned to affect your brainwaves and awareness differently. With the help of neuromodulation, the targeted delivery of electrical activity, NeoRhythm influences specific parts of your brain to help you achieve the goals of the setting you select. The general frequencies are: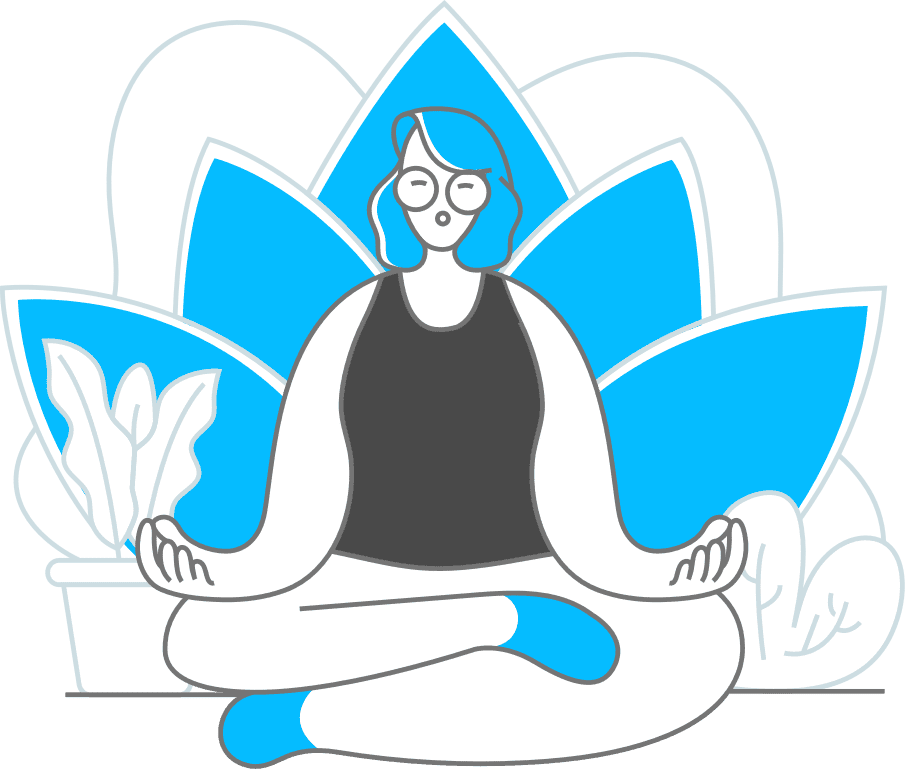 NeoRhythm is the most advanced, programmable PEMF wearable on the market today
We are constantly monitoring programs and science to regularly update and improve NeoRhythm to bring you the best technology and most beneficial user experience. In 2020, we conducted one of the largest and most personalized PEMF research studies to date including 20.000 NeoRhythm users. The research was led by scientist and professor, Dr. Igor Jergman, to determine the optimal electromagnetic frequencies and intensities. The findings have guided us in fine-tuning NeoRhythm and will steer the optimal development of future PEMF devices.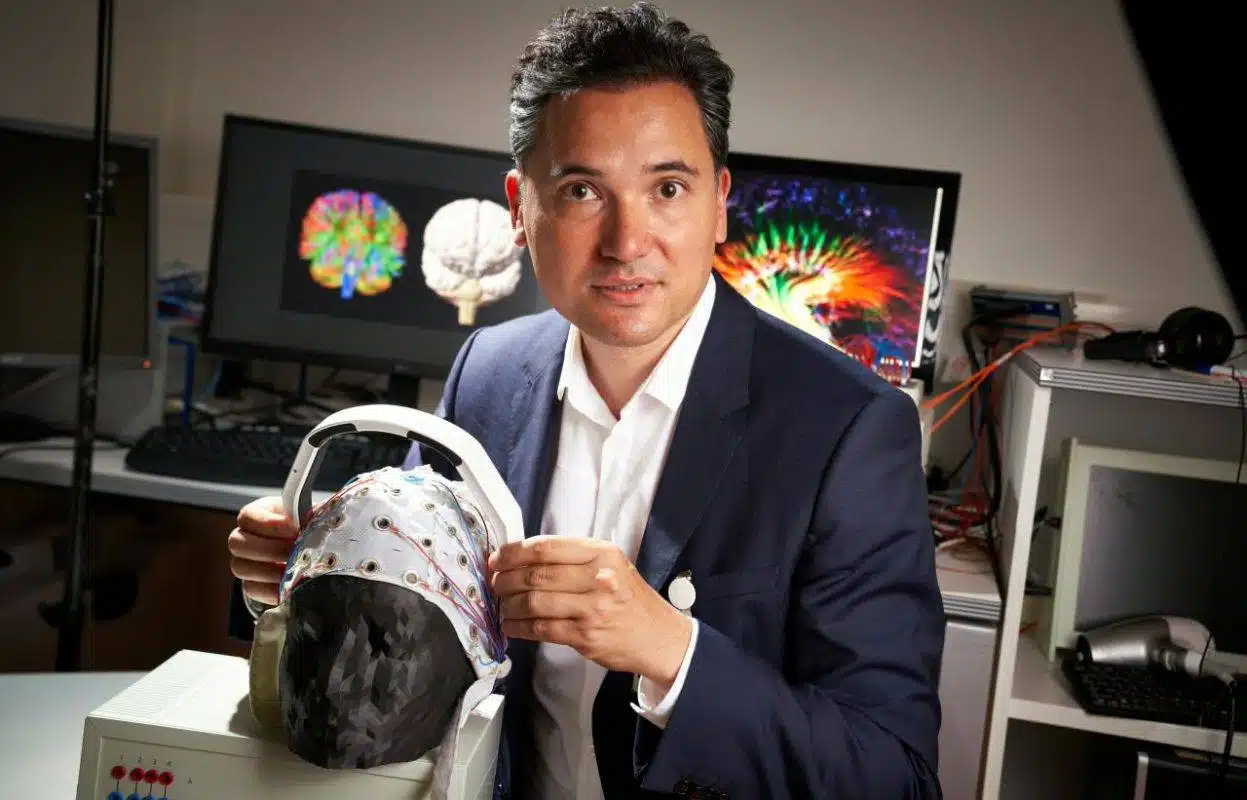 Prof.Dr.med. Surjo R. Soekadar
with an electrode cap and the NeoRhythm device in the laboratory of his "Clinical Neurotechnology" group at the Charité in Berlin.
Independently Tested and Certified
The NeoRhythm device was thoroughly and independently tested in the Charité laboratory in Berlin. The device passed all tests, and the magnetic frequencies (Hz) were found to precisely match the manufacturer's specifications. We take pride in producing a consistently safe and effective product to help you feel better.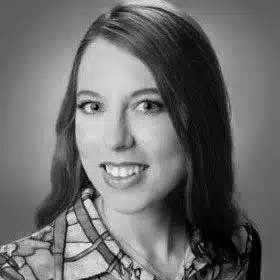 "The programs I find myself relying on most heavily are Energy and Vitality and Improve focus. I use these daily because they help me push through my "To Do" list when I would otherwise give into distraction or exhaustion."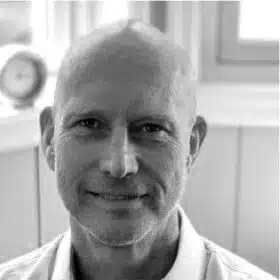 "Tests in our clinic have demonstrated effective stress reduction and anti-aging effects, after only 15 minutes therapy. I am a health professional with 12 years experience in electromedical devices."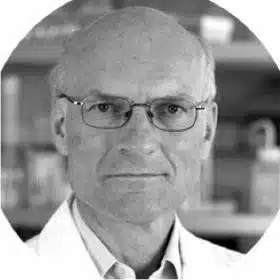 "Both scientific studies we conducted showed that NeoRhythm frequencies can positively affect the users' brain frequencies in the Attention and Relaxation field."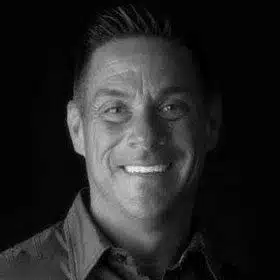 "Dr Edmund Cavazos is a physician specialized in psychiatry. He works with kinds, adolescents, and adults. He offered NeoRhythm device to many of his clients."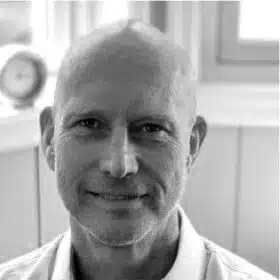 "Tests in our clinic have demonstrated effective stress reduction and anti-aging effects, after only 15 minutes therapy. I am a health professional with 12 years experience in electromedical devices."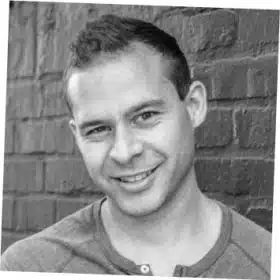 "What I have noticed about Sleep and Relaxation programs is that they really slow your brain down. I have tested a lot of similar devices but NeoRhythm is unique because of the Pulsed Electromagnetic technology it uses."
NeoRhythm is supported by studies and treatment protocols of the highest standards
Influencing Relaxation by a Low Intensity Transcranial Pulsed Magnetic Stimulation Applying the Entrainment Model
Attention study (Enhancing Vigilance by Low Intensity Transcranial Pulsed Magnetic Stimulation Applying the Entrainment Model)