Different meditation practices, all on one device.
We promise a unique experience.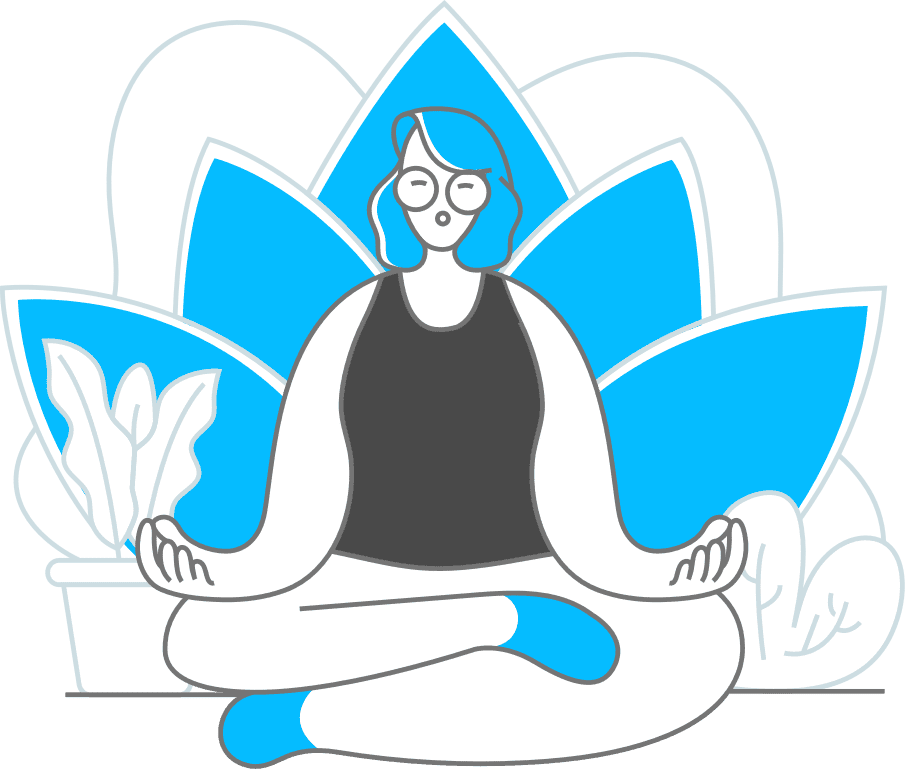 Meditation is not a quick fix, it is a tool that you use to reconnect to yourself. It's a commitment that delivers amazing results the more you do it. It's easy to fit into your daily routine, if you're using brainwave entrainment technology.
Meditation practice uses a set of complex strategies to focus attention, promote emotional balance, and nurture wellbeing.
How does the NeoRhythm support your meditation practice?
NeoRhythm, as a portable PEMF device, assists you with achieving your meditation goals. Each meditation practice (Focus, Mindfulness, Quiet Mind, Open Heart) has a specific frequency pattern and NeoRhythm supports the meditation practice by offering an ideal frequency range. Each frequency is proven safe and effective, based on clinical or scientific studies.
SUPPORTS GENERAL RELAXATION
PEMF is soothing and restorative modality.
BETTER SLEEP
Becoming a skilled meditator helps quiet the mind and release tension which is ideal for sleep.
BETTER EMOTIONAL WELLBEING
Reaching a deep meditative state plays a major role in a positive outlook on life.
LONGER ATTENTION SPAN
Meditation may reverse mind-wandering, poor attention and worrying.
Release tension with NeoRhythm
Confirmed in a double-blind, placebo-controlled study.
Summary report for research of the NeoRhythm device concludes that volunteers who participated in the study felt more relaxed. Volunteers also reported that they felt less fatigued with lowered tension after using NeoRhythm. End results were compared to their state of mind before the start of the experiment. The biggest drop can be seen in the Tension column and simultaneously the biggest boost can be seen in the Relaxation column.
Scientifically and clinically proven to help you
All frequencies and intensities have been scientifically validated and proven effective. This makes NeoRhythm one of the most effective electromagnetic devices on the market.

Meditation practices
Neuromeditation categorizes all meditation practices into four categories, based on how they affect the brain and how we direct our attention. With the help of neuromodulation, a targeted delivery of nerve activity, NeoRhythm targets specific parts of your brain to assist with achieving your meditation goals.
Focus Meditation
Buddhist meditation on mindfulness with simultaneous high attention and tranquility. Voluntary control of attention and cognition. Suitable for those who want to improve their focus, executive functioning and overall alertness.
Quiet Mind Meditation
Quiet Mind meditation, introspection, a path to illumination (CHAN, Vipassana) –  Mindfulness meditation, Zen meditation, Yoga meditation, better access to the subconscious mind. Meditation that leads to spacious awareness and expanded consciousness. Suitable for minimizing your internal monologue and experiencing restful awareness.
Calming and Synchronization
During a meditative and calm state, the brain to releases and responds to alpha frequency brainwaves, allowing you to enter a calmer state where cognitive functions are well balanced. Suitable for calming down and centering yourself.
Mindfulness Meditation
Mindfulness meditation, Zen meditation, Yoga meditation, better access to the subconscious mind. Non-evaluative awareness of the present moment. Suitable for those who wish to take a step back from their thoughts and get in touch with their feelings and sensations.
Open Heart Meditation
Activation of positive emotional states. Suitable for mood management, becoming more empathetic and kind.
Theta Meditation
During deep (Theta) meditation, when your mind is completely present and your body relaxed, your brain produces theta frequency brainwaves. Suitable for entering a calmed state where cognitive functions are well balanced.
NeoRhythm Uses Safe and Scientifically Tested Technology.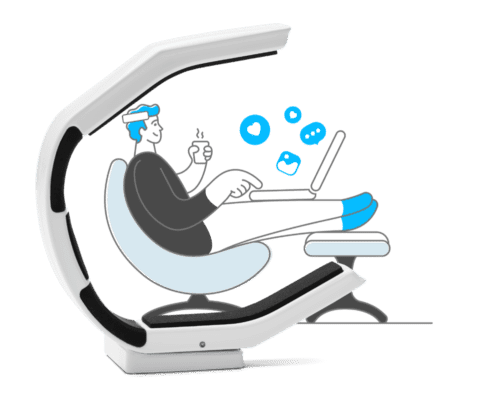 The Pulsed Electromagnetic Field therapy has been thoroughly studied through the years and is proven to be a safe and non-invasive way to help you deepen your meditative state so you reap all the benefits.
NeoRhythm provides PEMF for home use at frequencies that occur in nature and are not disruptive, meaning your body knows how to handle them.
NeoRhythm combines cutting edge electromagnetic technology into a wireless, gesture-controlled wearable providing the best user experience and benefits for you to enjoy.
60-day Money-back Guarantee
Intuitive gesture control